Maggie is a female customer that first appeared in When Pizzas Attack. She is the female worker at Papa's Taco Mia. She used to live in Tastyville, but now resides at Tacodale, where she works and hopes to run for mayor.
Appearance
Edit
She originally wore a white shirt with a purple shirt and had curls in her hair with a ponytail in back. She then straightened the curls into bangs and wore her Taco Mia uniform until Papa's Bakeria where she nows wears her original clothes with a purple necklace.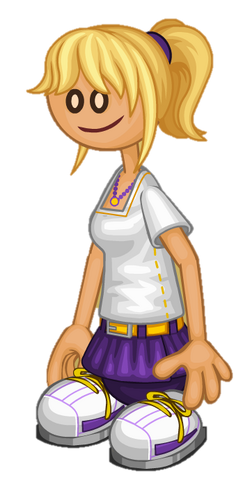 Ad blocker interference detected!
Wikia is a free-to-use site that makes money from advertising. We have a modified experience for viewers using ad blockers

Wikia is not accessible if you've made further modifications. Remove the custom ad blocker rule(s) and the page will load as expected.